Dont miss stories. Follow Goldenicons!
Just hours before President Barrack Obama is due to arrive in the Island nation Cuba for a historic visit, authorities have detained dozens of people who were protesting the communist government in Havana.
Those who were arrested on Sunday were from the dissident group named Ladies in White, which comprise of wives and children of Cuban political prisoners.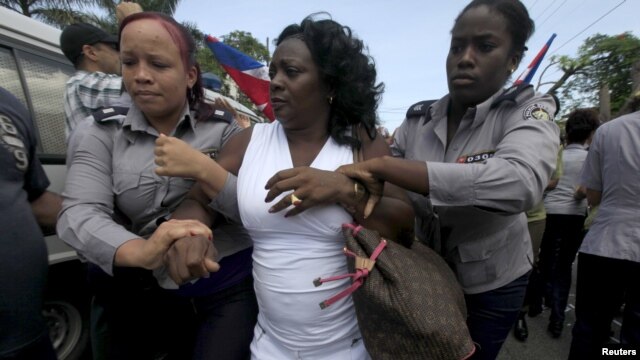 Obama wrote a letter to the group ahead of his trip in which he promised to raise human rights issues with the Cuban government during his visit.
He said he understood the struggles of the Ladies in White, but defended his policy of seeking to normalize relations with Cuba.
"I fully understand the obstacles that ordinary Cubans face in exercising their rights," Obama wrote. "The U.S. believes that no one in Cuba or anywhere else should face harassment, arrest, or physical assault just because they are exercising a universal right to have their voices heard."
The group said the Castro regime continues to suppress anti-government dissent and maintains a monopoly on the media.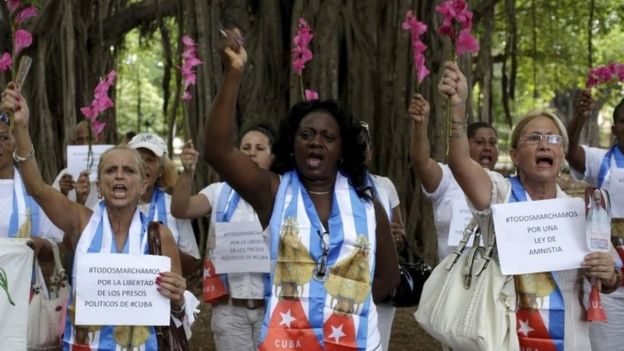 The Ladies in White also claimed that authorities have cracked down more following the two countries disclosing plans to normalize relations in December 2014.
Leader of the Ladies in White, Berta Soler, read Obama's letter to about two dozen members and other supporters in Havana earlier this month and told the Latin Post that Obama's letter was positive feedback and it was immensely appreciated by the group
Source: VOA
Comments
comments